The Start of a Family Business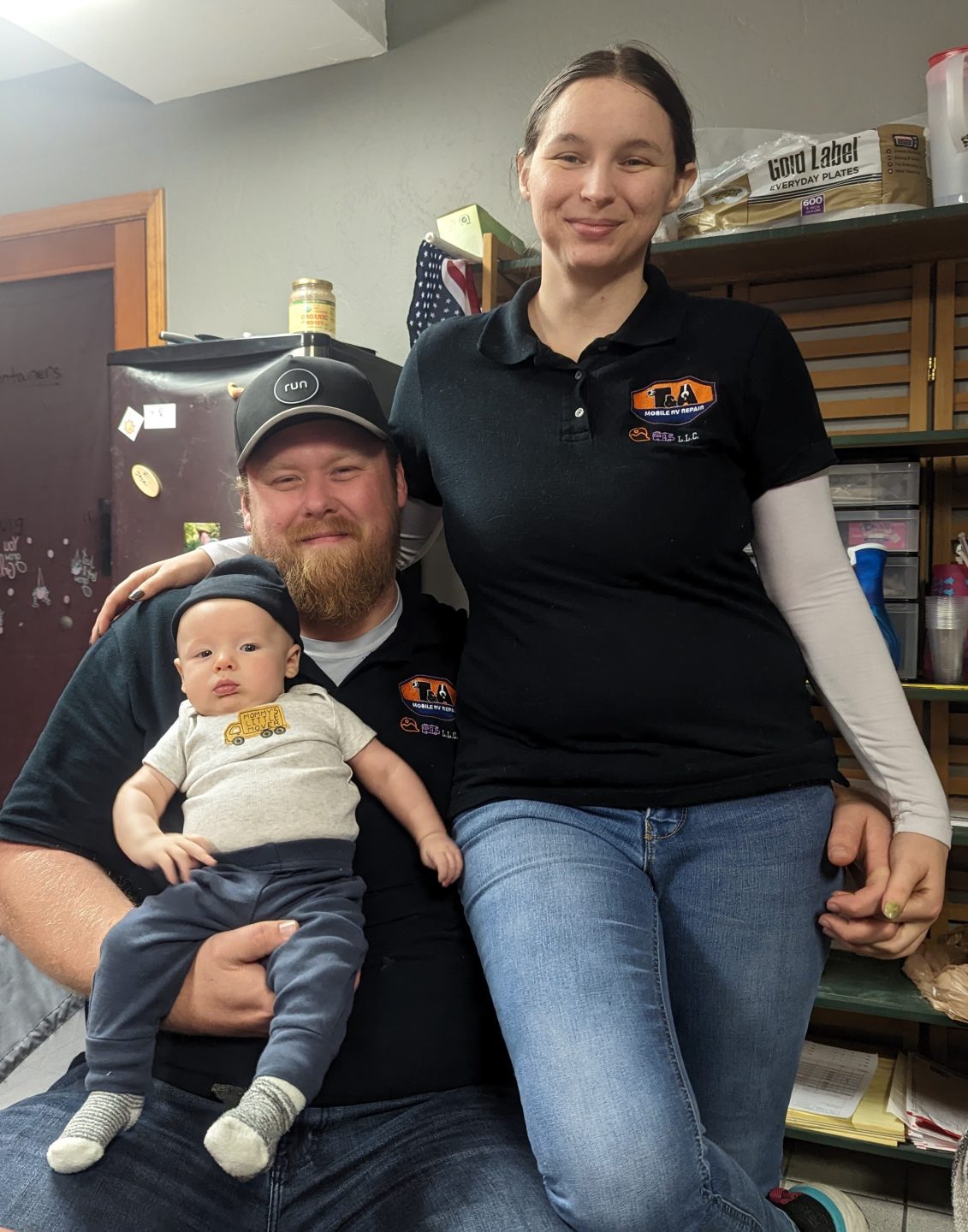 The year was 2022 – they had been living in Atlanta, Georgia for the entirety of 2021, Tara was working as a Microbiologist in a lab at the CDC and Andrew had started his job as a mobile forklift technician. They discovered that their son was to be born in October, so they immediately started planning the return home to be with the rest of their families. The move happened when Tara was 6 months pregnant – they bought a truck and trailer, which would unknowingly be converted to the work truck and mobile shop in December.
Their work experience and desire to establish a comfortable work and home balance made Andrew's job search incredibly difficult. The hours were too long or the pay was too low for the families increased need. They both agreed to hold their breath and jump in with both feet – T&A Mobile RV Repair got its first official license, the L.L.C., at the end of November 2022. By the first week of December, the business license was obtained and they started making appointments and handing out cards.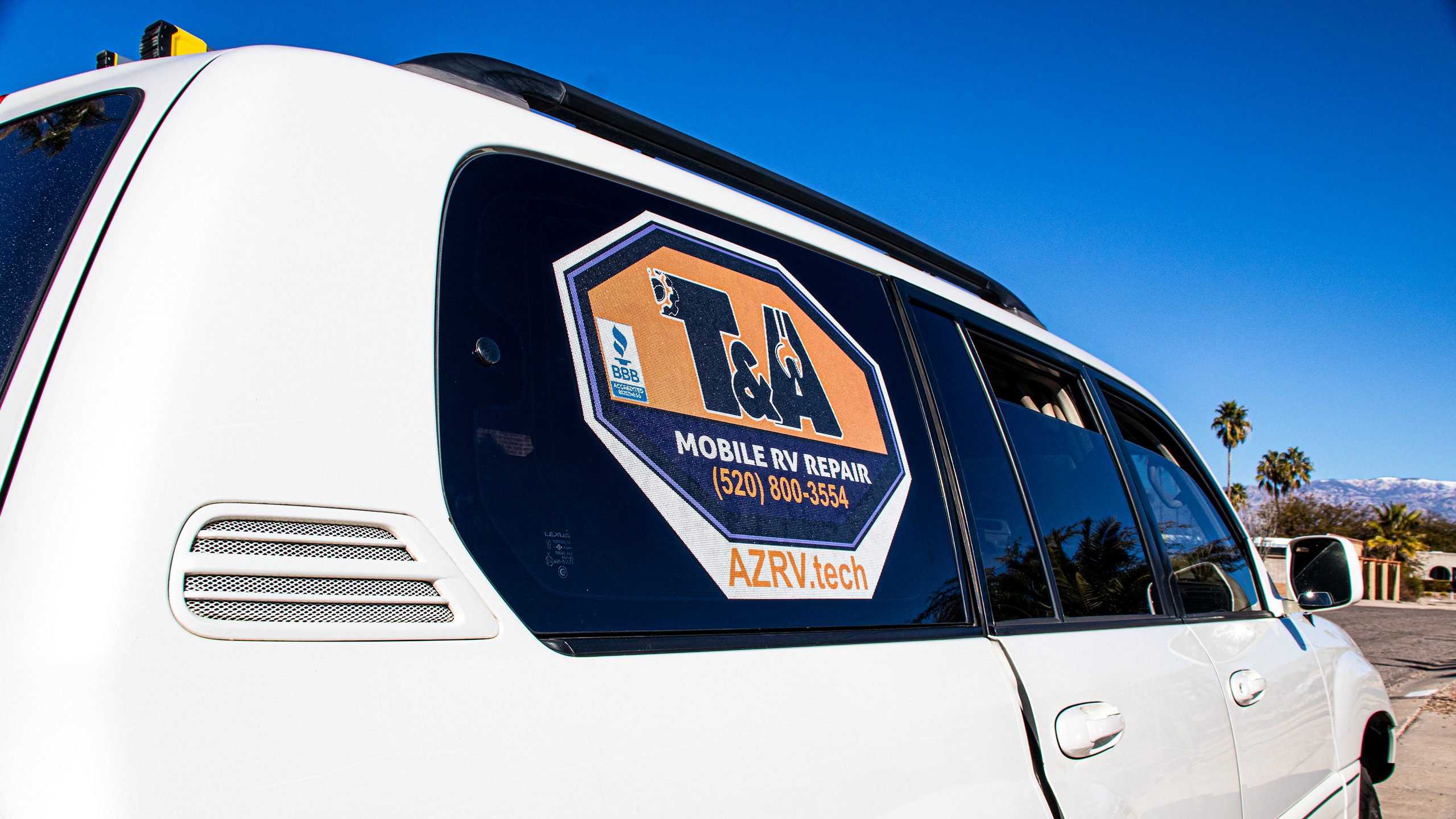 Our Business Goals and Values
To teach customers as repairs are done in order to establish trust in technical skill and help encourage RV/Camper owners to keep up with preventative maintenance. They aim to be friendly and reliable support for their community and provide expert bumper-to-bumper service to anyone with an RV, camper, toy hauler, tow-behind trailer, conversion van, or schoolie.
About Tara and Andrew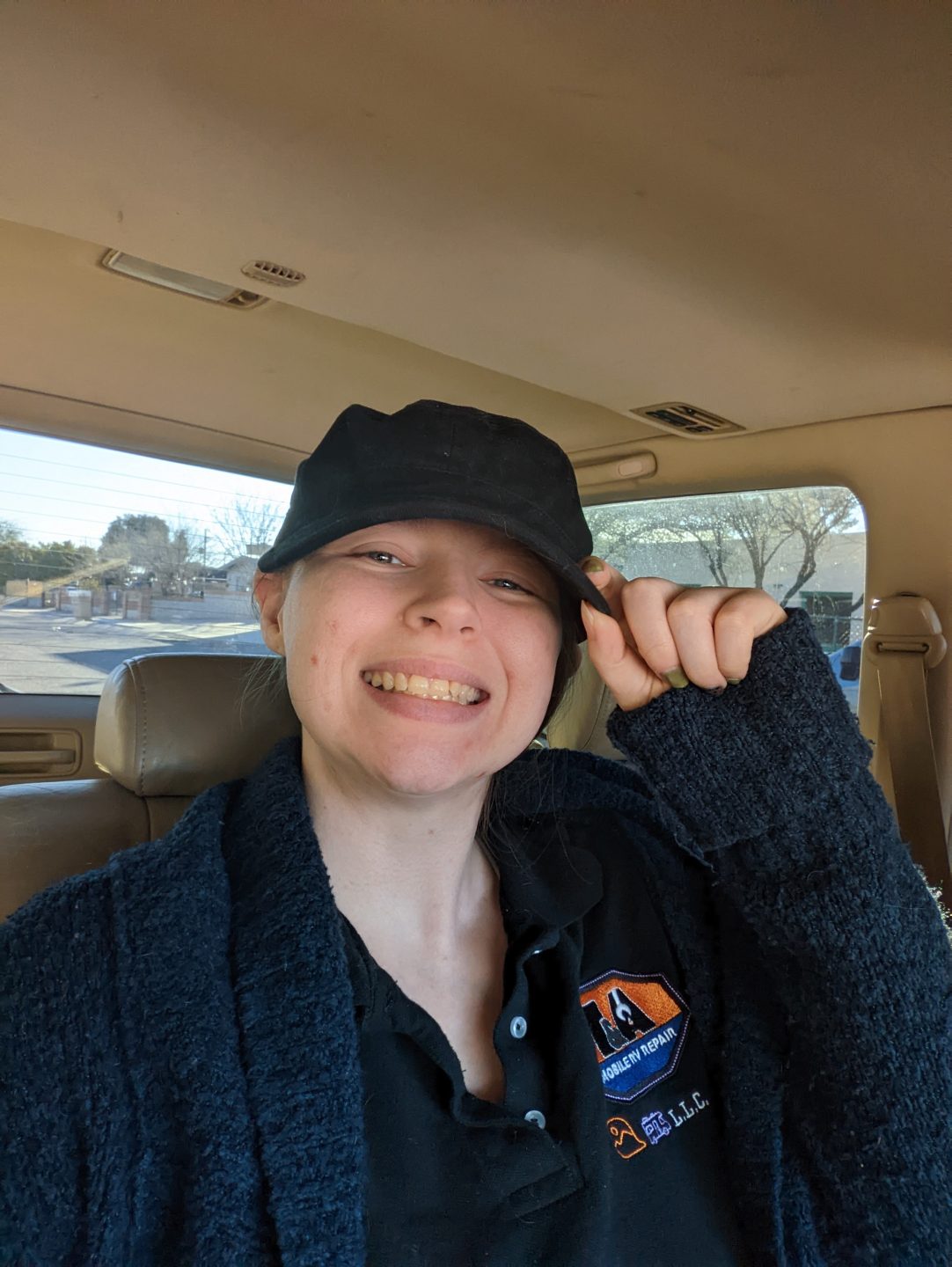 Tara
She was born and raised in Sahuarita, Arizona. In 2013, she made the big move up to Tucson to move in with her sweetheart and start her college journey at the University of Arizona. Her courses had a lot of variety, with a focus in biology and laboratory science.
While her degree wasn't related to business, her professional development taught data organization, writing, and communication skills. Now she manages the business's books and keeps Andrew accountable to the tight work schedule.
Tara and Andrew will be celebrating their 13th anniversary in October of 2023.
Tara was recently featured in Shoutout Arizona, a publication highlighting small business owners, artists, and creatives.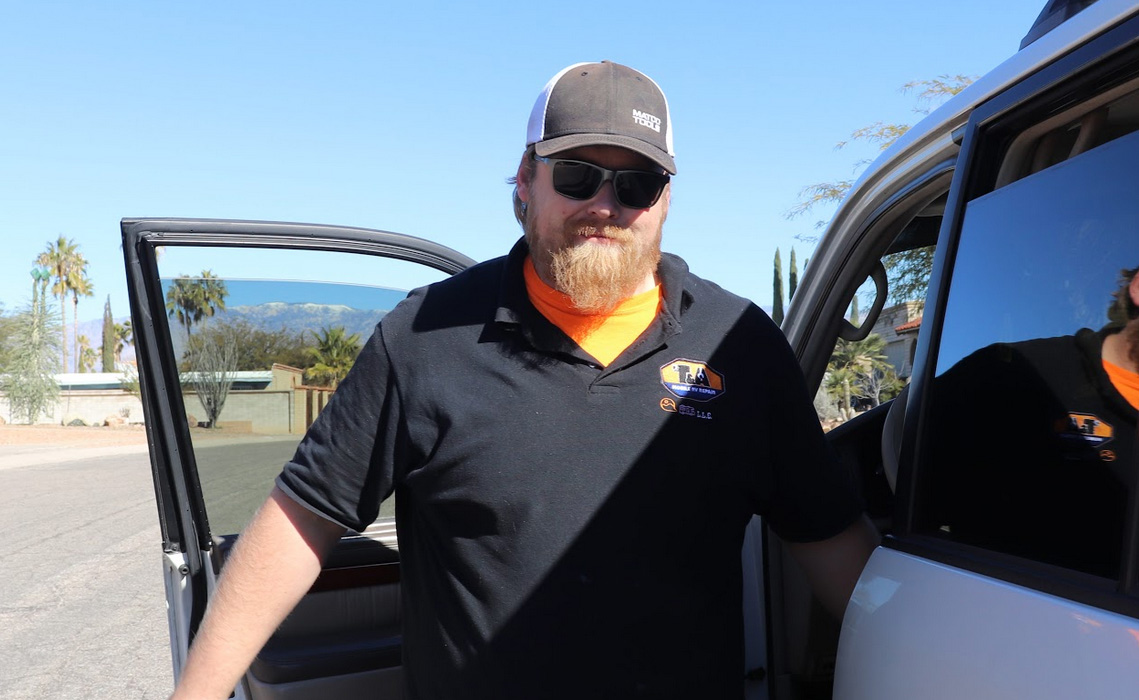 Andrew:
He was born and raised in Tucson, Arizona. He started working on vehicles at a very young age – learning things from various influential people in his life. He worked on boats, home remodels, cars, trucks, and later in life, transitioned to RVs, campers, and forklifts. He graduated from Universal Technical Institute in July 2011 where he specialized in Auto, Diesel and industrial products. After that he went directly into motor homes. He started as a Chassis helper, but within 6 months he was on his own as a technician in the shop. After 5 years in that position, he cross-trained in coach repair work and hitches.
He accumulated close to 10 years of experience working at a RV dealership performing everything from complex diagnostics to hanging trim, changing oil, and installing hitches. The pandemic forced a career change and the family moved to Georgia for a year and a half where he helped renovate a home, managed an auto shop as their Shop Foreman/Service Manager, and spent some time working as a mobile forklift technician. This gave him a taste for mobile repair work coupled with the merits of managing his own schedule and workflow. When they moved back to Tucson, he knew he had the necessary expertise to start a successful business working as a mobile RV repair technician. His skill combined with the motivation to provide the best life possible for the family, which now including their newborn son, pushes him every single day to provide the best service possible.