T&A Mobile RV Repair is proud to offer outstanding mobile RV repair services in Casa Grande as well as the surrounding communities. With well over a decade of experience servicing all makes and models of RVs, campers, mobile homes and trailers, we're uniquely positioned to offer you the Casa Grande RV repair services you need. Best of all, our service is completely mobile – this means that you don't have to do a thing other than schedule your appointment. From there, our expert RV technicians will come out to you and make any repairs or inspections you need, leaving you satisfied and far less stressed than if you had to take your RV to a Casa Grande RV repair shop. T&A Mobile RV Repair is conveniently based out of Tucson, meaning we can get to you quickly and easily.
Casa Grande RV Repair Needs? We're Here For You
We'd love to hear from you – give us a call today at 520.800.3554. Our staff will discuss the nature of your Casa Grande RV repair needs and get your appointment scheduled. From there, you'll be able to kick your feet back and relax, knowing that your service technician is coming to your location to take care of the problem. We use straightforward pricing and we're up front about all costs, so you won't need to worry about hidden fees showing up on your invoice after the fact. Our business is based on honestly and dependability, and we're excited to bring that quality of service to the Casa Grande market.
What RV Repair Services Do We Offer In Casa Grande?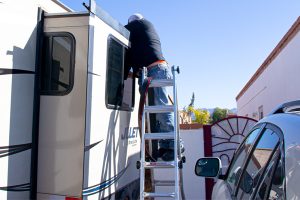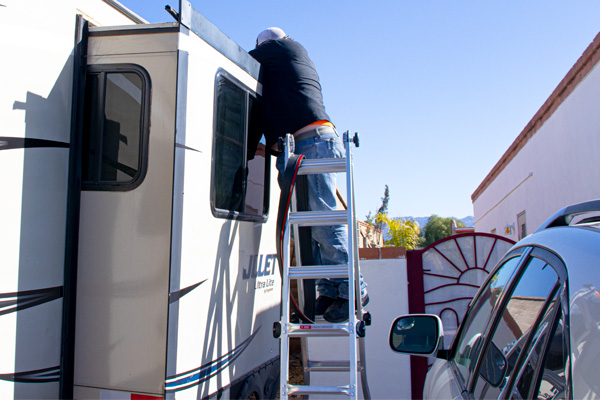 The beauty of T&A Mobile RV Repair is in the name – we're mobile! This means that any service we can perform can be done anywhere we service. If you are located within Pima or Pinal Counties in Arizona, we can come to you and take care of your repair needs.
Our Casa Grande RV repair services are the same as the services we offer everywhere else, so just give us a call and let us know what you need! Save money on gas and utilize a mobile service – we come to you no matter where in or around Casa Grande you are located, and we bring all the tools and equipment we need to get the job done onsite. You won't need to worry about if the job is going to get done – we already have a well-established reputation for outstanding, punctual work.
Emergency Casa Grande RV Repair Service
T&A Mobile RV Repair offers complete emergency services in Casa Grande, AZ. Whether you're stuck on the side of the road or just don't want to wait for an appointment, give us a call, send us a text, or email us and let us know what you need. If you contact us outside of business hours, we'll get in touch with you first thing in the morning and make sure that your emergency RV repair needs are addressed quickly and efficiently. Don't wait on an appointment days in the future – give us a call at 520.800.3554 and let us know that you have an emergency Casa Grande RV repair need. We'll get to you as soon as possible!
Schedule Your Casa Grande RV Repair Appointment
If you would like to take the next step toward a perfectly working RV, we'd love for you to call us at 520.800.3554 and discuss your specific needs. Our staff will work with you to figure out the best time and date for your appointment, as well as gather your location information so that your technician can come out to you and perform your service. Once your appointment is made, you can wait peacefully knowing that your issue will soon be resolved. If you prefer to email or if you're viewing this page outside of business hours, please feel free to use the contact form on this page to send us an email instead.