If you need Eloy RV repair, T&A Mobile RV Repair is excited to tell you that we've extended our top-notch mobile RV repair services to Eloy, Arizona as well as the surrounding areas and neighborhoods. We are bringing more than a decade of RV maintenance and repair experience to bear. We're confident that we'll be the go-to solution for this community due to our exemplary customer service, determination to resolve your issues, and dedication to the services we perform for you.
We feel that besides just our exemplary service, the fact that we are a fully mobile Eloy RV repair service will serve this community especially well. Based in Tucson, we're a short trip to your location so we encourage you to give us a call at 520.800.3554 to schedule your service. Our expert RV technicians will come to your location, saving you the hassle of going into an Eloy RV repair shop, and we'll perform your service there and then.
Eloy RV Repair Needs? We're Here For You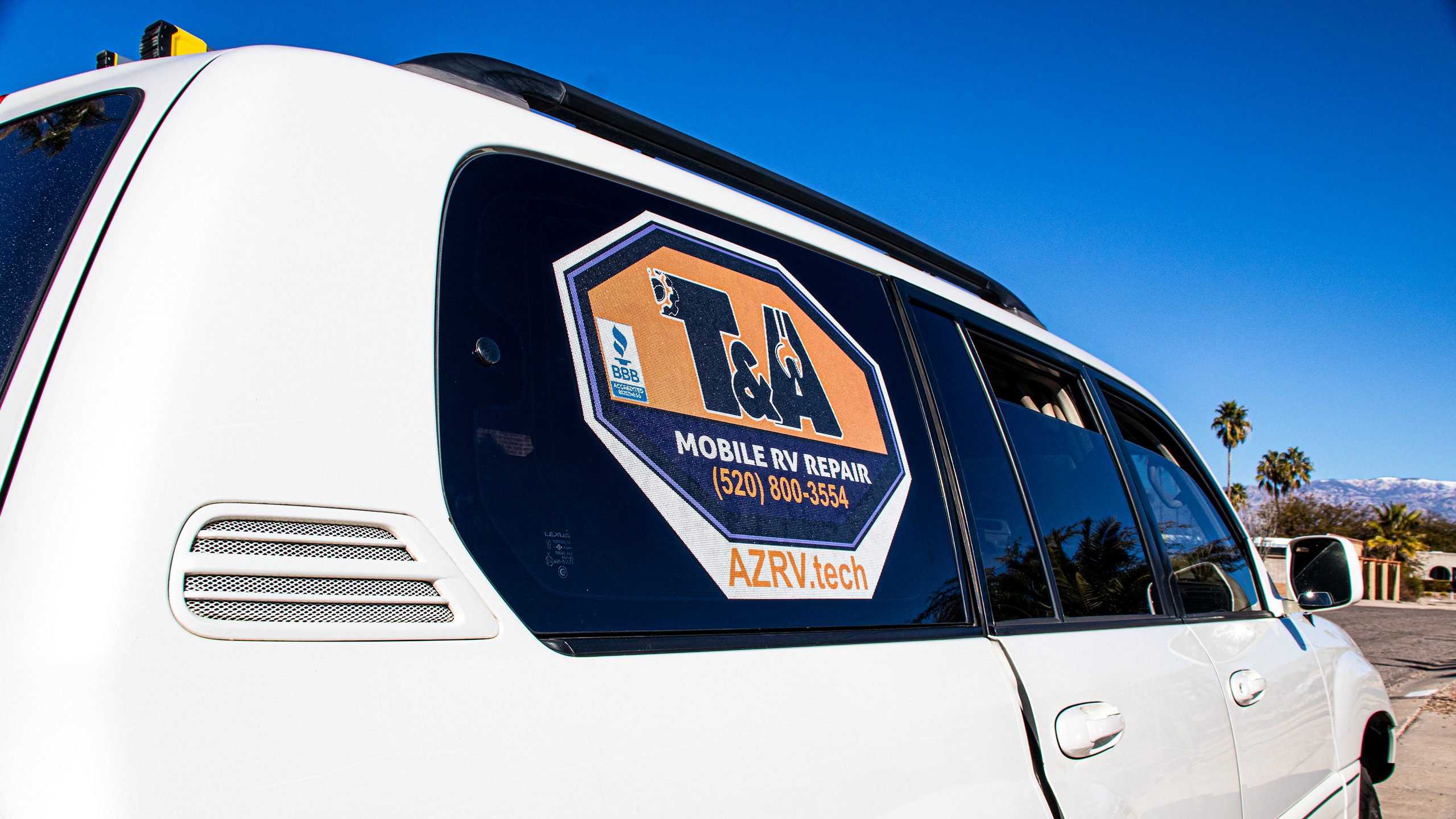 Our fully-mobile service allows us to easily reach your location in or around Eloy, whether that is a campsite, the side of the road, or your driveway. Whether you have an RV, camper, motor home, trailer, 5th wheel or other recreational vehicle type, we are confident we can not only diagnose the issue in the field, but repair it there as well. We'll come out to your location at the scheduled time, and perform your services and/or inspections there and then.
Our trained staff know exactly what they are looking at, saving you the time and hassle of needing to bring your RV into a shop. We can perform a wide variety of services, maintenance tasks, and inspections on your RV no matter where you are located in Pima or Pinal Counties, Arizona. Don't worry about driving or towing your RV to a repair shop – give us a call and we will come out to your location in or around Eloy, AZ and perform the service there.
Emergency Eloy RV Repair Service
T&A Mobile RV Repair offers the #1 emergency RV repair service in Pima and Pinal Counties, Arizona. We're confident that we can get to you and take care of whatever issue you're having, and we carry out a large number of emergency services every week. If you've found yourself stuck in or around Eloy due to an RV issue or if you just don't want to wait for an appointment, we encourage you to utilize our emergency Eloy RV repair service.
We can get to you quickly and perform your service, letting you skip the line and the hassle of waiting days for your service time to arrive. If you are in need of emergency rv repair service and you're in or around Eloy, Arizona, please give us a call or send us a text message. If you call outside of business hours, please leave a message and our staff will respond to you as soon as we receive it. You can also use the email contact form on this page to send us an email.
Schedule Your Eloy RV Repair Appointment
If you're ready to ensure your RV is in perfect working order, we'd love for you to call us at 520.800.3554 and discuss your specific needs. Our team will work with you to determine the best time and date for your appointment, as well as gather your location information so that our technician can come out to you and perform your service. Once your appointment is scheduled, you can rest easy knowing that your issue will soon be resolved. If you prefer to email or if you're viewing this page outside of business hours, please feel free to use the contact form on this page to send us an email instead.