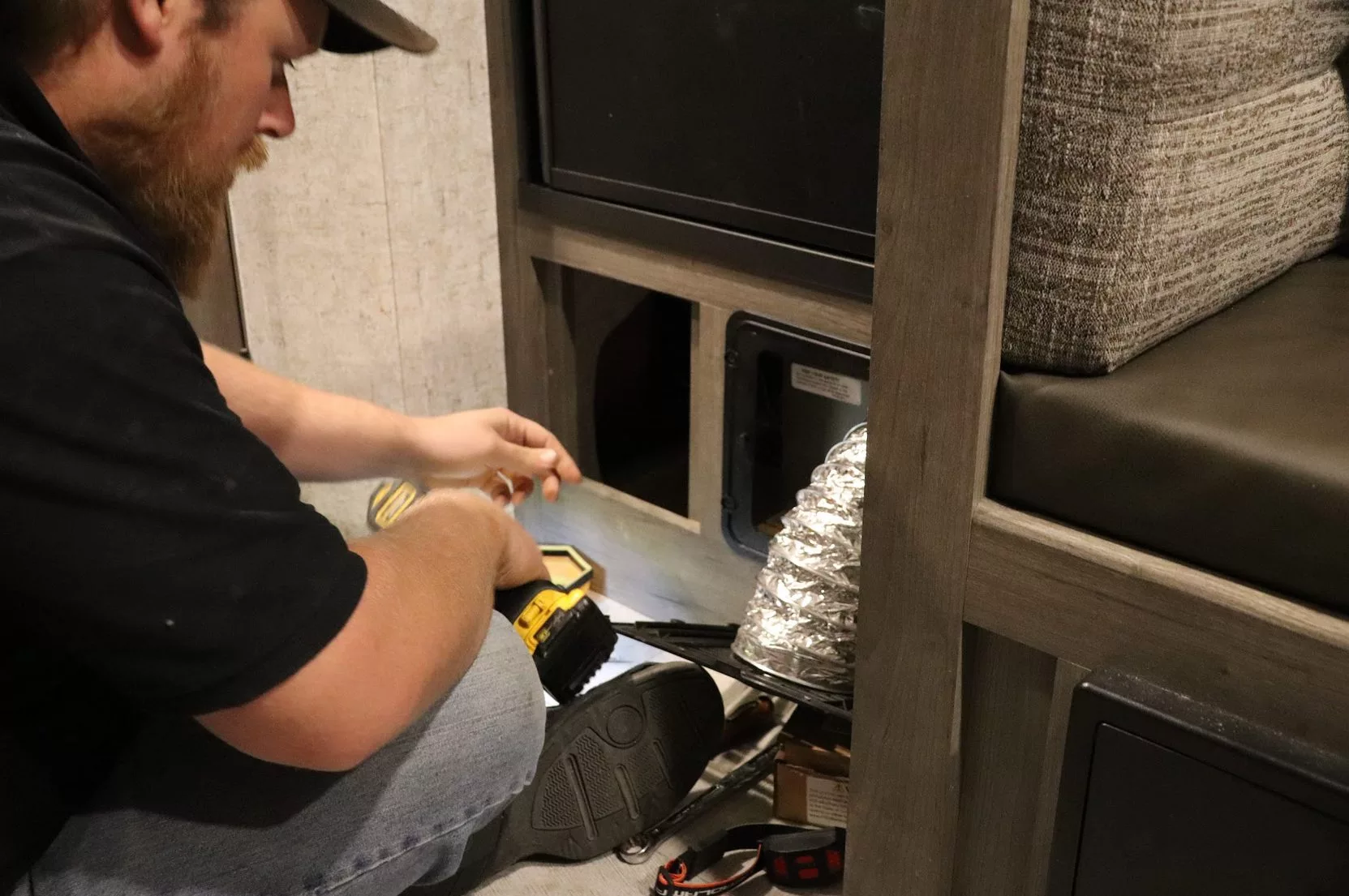 Summer is here and in Tucson, it's no joke. If you need an RV AC inspection, we encourage you to give us a call at 520.800.3554 and schedule your service. We're mobile, so there's no need for you to bring your RV over to a shop in the middle of a hot Tucson day. We'll come out to your location and get the job done there – and we'll make sure your AC is blowing as cold as possible and will stay that way.
Give us a call to set your RV AC Inspection appointment, and our technicians will come to your location in or around Tucson, Arizona to perform the service. We're experts in RV AC repair, so you won't have to worry about your problem for long. We'll inspect your AC system completely, covering all aspects and ensuring functionality of all components. When service is complete, you'll be left with a functional system and the knowledge that an expert has cleared it for use.
Schedule Your RV AC Inspection Service
With well over a decade of experience working on AC systems in all types of RVs, T&A Mobile RV Repair is well equipped to come out to your location and fix your AC woes. Our inspection will uncover any issues your system may have, even if you think it's working fine. Often times, a little degradation of quality here and there goes unnoticed, so if you've been operating your RV for a good number of years, you probably aren't getting the AC efficiency or performance you could be.
After you discuss your issue with our staff over the phone or via text or email, we'll come out and confirm the issue, then make the repair then and there. You won't need to worry about the blistering Tucson heat after we're done – ensuring your Tucson RV's AC is working is our top priority. But don't wait – Tucson's summers are notorious, and we're already getting calls to schedule AC service. If you need fast service, the best thing you can do is call and schedule right away. Don't worry if you're reading this after hours – you can leave us a voicemail or send us a text or email, and our staff will get back to you as soon as we see your message.
RV AC Inspections For All Models
Whether you have a brand-new coach or a custom system from 20+ years ago, we're confident we're going to be able to get your AC fixed and blowing cold again. We install new systems too, so even if your system is beyond repair, we won't leave you out in the heat. Our inspection will cover all of the basics as well as the intricacies of your system, and if there is an existing problem, we will diagnose it. Once we have all of the issues identified, you'll know exactly what needs to be done to get your system in tip-top shape again, and we'll be ready to get the work done for you.
View Our Full List of Inspections and Services
Besides AC inspections, T&A Mobile RV Repair offers a full list of inspections and services to cover your RV from bumper to bumper. If you have other service needs, just mention them to our staff when you call to schedule your AC inspection, and we'll get them added to your service ticket so that they can be performed at the same time. This not only saves you time, but money as well since you'll get an action plan to cover all of your issues at the same time.