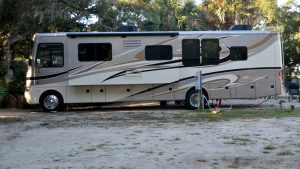 Comprehensive RV generator testing and maintenance services by T&A Mobile RV Repair in Tucson includes fully mobile RV generator services for RVs located in Pima and Pinal counties, Arizona. We are committed to maintaining excellent service standards, and our results speak for themselves. Keeping your generator in top condition is critical for ensuring its peak performance and longevity, and our service will keep your valuable equipment running smoothly year-round. Furthermore, a well-maintained generator is essential for safety – don't put your life or the lives of your loved ones at risk with a faulty generator. We also provide full oil change services for RV generators.
RV Generator Connection Testing
While it may seem like your RV generator is a single unit, in reality, it is a complex machine made up of hundreds of individual components, and maintaining them is crucial for preserving the overall functionality of the machine. One essential aspect of maintenance is ensuring the generator's connections are properly tested and maintained. T&A Mobile RV Repair can come to your location and efficiently test your generator connections, as well as repair any damaged connectors you may have. We thoroughly test all components and connectors, ensuring there are no hazards such as electrical failure, water intrusion, corrosion, or other issues that could disrupt or even prevent your generator's operation.
RV Generator Exhaust System Maintenance
Your generator's exhaust system is an integral part of the machine, responsible for routing hazardous chemical fumes away from the RV's living area and safely disposing of them. Maintaining this system is critical, as failure to do so can result in dangerous situations. T&A Mobile RV Repair can come to your location and inspect your generator's exhaust system, ensuring it is properly venting gases, free from corrosion or leaks, and minimizing noise levels as much as possible. These maintenance tasks not only keep your generator functioning but also improve its overall lifespan.
RV Generator Filter Inspection & Cleaning
In addition to testing all connections and the exhaust system, T&A Mobile RV Repair can also perform a comprehensive filter inspection and, if necessary, replacement. Our technicians can come to your RV's location and inspect the filter to ensure your system is getting proper air flow. This can affect not only the lifespan of the generator but also its overall performance. Make sure you're getting your money's worth with a generator inspection, and save yourself the headache of replacing it prematurely.
Contact Us To Schedule Your RV Generator Service
If you would like to schedule a full RV generator inspection or if you would like to have maintenance performed on your generator, we encourage you to give us a call at 520.800.3554. Our staff will work with you to schedule your service at your location, saving you the time and hassle of bringing your RV to a facility. Your technician will come to your location at the designated date and time and perform your RV generator inspection or maintenance on-site.