T&A Mobile RV Repair provides Tucson's premiere mobile RV oil change service, available to RV owners anywhere within Pima and Pinal counties, Arizona. Whether you need a one-time oil change on your RV or you would like to establish a relationship for ongoing service, we're the right choice and we're excited to show you why. Give us a call at 520.800.3554 to discuss your vehicle and schedule a time for our expert technicians to come out to your location and perform your RV oil change service. This flexibility allows us to focus on the job itself, rather than adding costs to cover a facility or other unnecessary expenditures. Our focus remains where it should be – on the service we perform for our customers.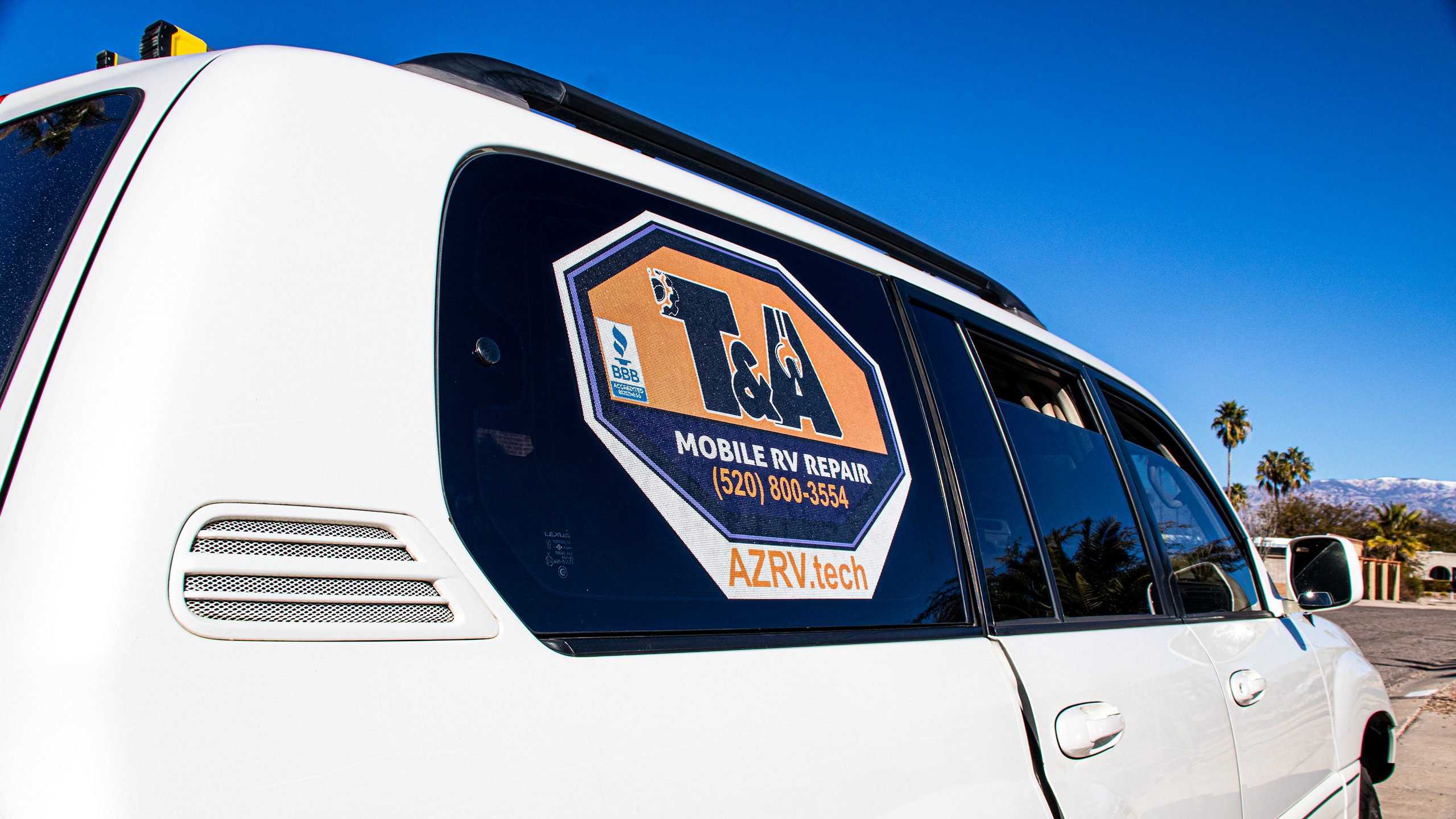 Mobile RV Oil Change Near Me
The best part of our service is that if you're within Pima or Pinal counties in Arizona, we'll come to you! No need to get your RV down to a service center while it already needs maintenance – our technicians will come right to your location and perform the service there and then. This negates a large part of the hassle we've found most RV services involve – by coming to your location we save you time, money, and energy. You just call us and let us know what you need, and we take care of the rest. What could be better than that?
Give us a call at 520.800.3554 – our staff will schedule the best time for you as well as get your location. Then all you have to do is sit back and relax – your service is on the way!
Diesel, Gas, or Generator – We've Got You Covered!
We service all types of RVs and all types of RV equipment – so whether you need an oil change on a diesel or gas engine or even a generator, our technicians will be able to handle it without issue. When we schedule your appointment, just let us know what kind of equipment we'll be working on, or if you're not sure, that's OK too! We're perfectly happy to help you identify the exact hardware we'll be working on, and from there we can focus on getting the job done so you can get back on the road.
Many Other Excellent Mobile RV Services For You!
Besides just mobile RV oil change service, T&A Mobile RV Repair performs a vast array of other mobile RV services of which we encourage you to take advantage. If you have multiple services you need performed, schedule them together and save time and money!
Contact T&A Mobile RV For Your Mobile RV Oil Change
If you'd like to go ahead and schedule your mobile RV oil change service, all you have to do is call 520.800.3554 or click here to contact us via email. If it's outside of business hours when you call, just leave a message and we'll get right back to you!