T&A Mobile RV Repair is delighted to bring our superior Coolidge RV repair services to residents of Coolidge AZ and the surrounding areas. With over a decade of experience servicing a wide range of RVs, campers, mobile homes, and trailers, we are your premier choice for Coolidge RV repair. Our service is fully mobile – you just schedule your appointment and our expert RV technicians come to your location, carrying out any necessary repairs or inspections. This saves you the stress of taking your RV to a Coolidge RV repair shop. Conveniently based out of Tucson, we can reach you swiftly and easily.
Coolidge RV Repair Needs? T&A Mobile RV Repair is Here to Help
We're eager to connect with you – give us a call today at 520.800.3554. Our team will discuss your Coolidge RV repair requirements and arrange your appointment. From that point, you can relax, knowing that our service technician is on their way to address your problem. We believe in transparent pricing and we're upfront about all costs, so you can rest assured there will be no hidden fees on your invoice. Our business thrives on honesty and reliability, and we're thrilled to bring that level of service to the Coolidge RV repair market.
Comprehensive Coolidge RV Repair Services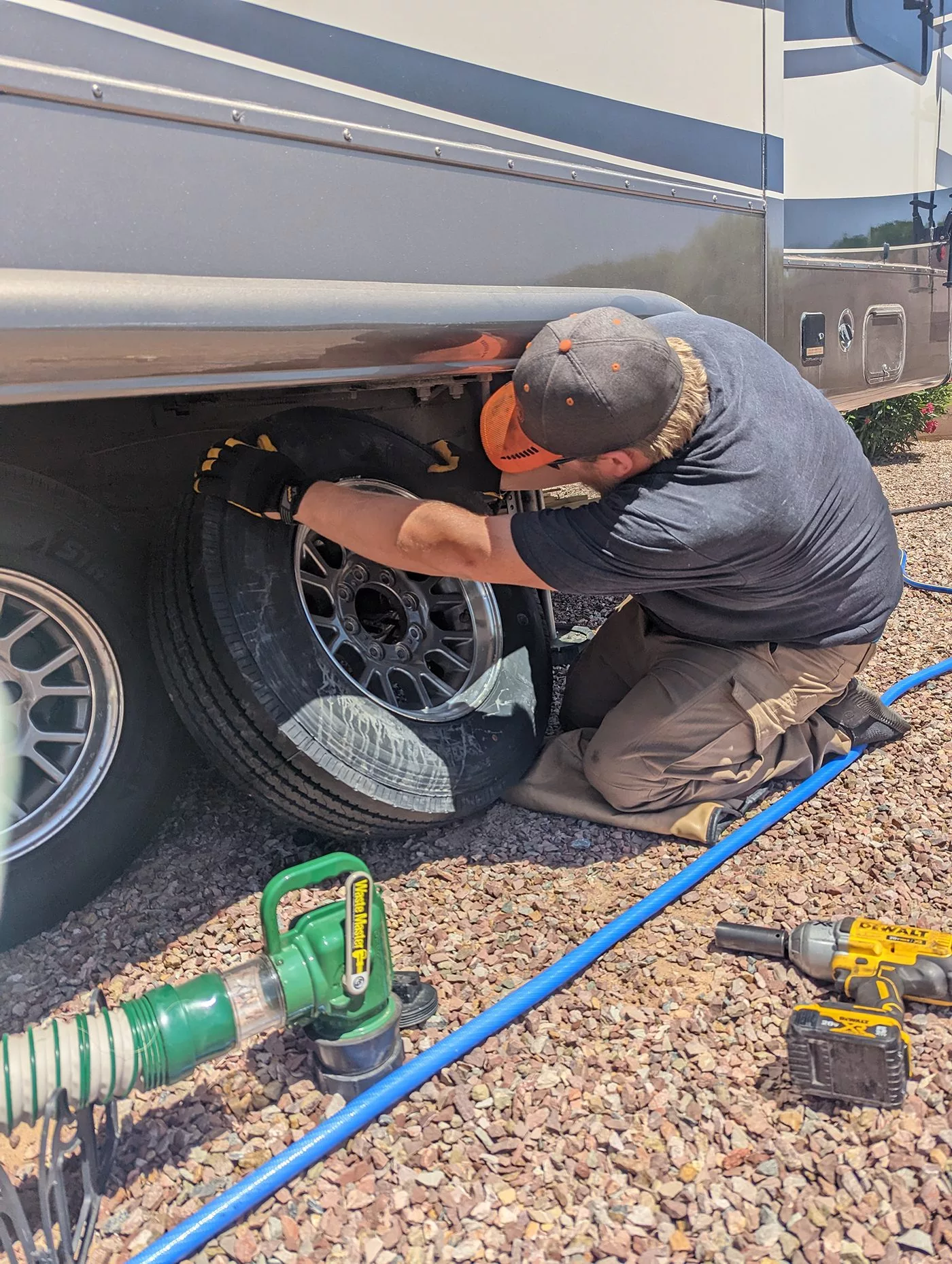 The advantage of T&A Mobile RV Repair is directly within our name – we're mobile! This means we can perform any service anywhere we operate. If you are located within Pima or Pinal Counties in Arizona, including Coolidge, we can come to you and handle your Coolidge RV repair needs.
Our Coolidge RV repair services mirror the services we offer in all other locations. Just give us a call and let us know what you need! Save on fuel and take advantage of a mobile service – we come to you no matter where in or around Coolidge you are located, bringing all the necessary tools and equipment to complete the job onsite. You can trust in our well-established reputation for exceptional, timely work.
Emergency Coolidge RV Repair Service
T&A Mobile RV Repair provides comprehensive emergency services in Coolidge, AZ. Whether you're stranded on the roadside or need immediate attention, give us a call, send us a text, or email us and let us know what you need. If you contact us outside of business hours, we'll get in touch with you first thing in the morning and ensure that your emergency Coolidge RV repair needs are met promptly and efficiently. Don't wait for an appointment days away – call us at 520.800.3554 and let us know that you have an emergency Coolidge RV repair need. We'll get to you as soon as possible!
Schedule Your Coolidge RV Repair Appointment Today
If you're ready to ensure your RV is in perfect working order, we'd love for you to call us at 520.800.3554 and discuss your specific needs. Our team will work with you to determine the best time and date for your Coolidge RV repair appointment, as well as gather your location information so that our technician can come out to you and perform your service. Once your appointment is scheduled, you can rest easy knowing that your Coolidge RV repair issue will soon be resolved. If you prefer to email or if you're viewing this page outside of business hours, please feel free to use the contact form on this page to send us an email instead.
Experience Coolidge, Arizona From Your RV

Coolidge, Arizona, located in Pinal County, is a fantastic place to explore with your RV. With its close proximity to the Casa Grande Ruins National Monument and a variety of top-rated RV parks, it's a great location for RV enthusiasts. Whether you're a resident or just passing through, you can trust T&A Mobile RV Repairfor all your Coolidge RV repair needs. Enjoy the beauty of Coolidge with the peace of mind that comes from knowing your RV is in good hands.