T&A Mobile RV Repair provides outstanding and reliable mobile RV brake service and repair you can depend on. Servicing all makes and models of RVs and Coaches, our experienced technicians will come to your location and make repairs or replace your brakes on-site. Our mobile service allows you to relax, rather than stressing about getting your vehicle down to a repair shop in its current condition. Let us take care of everything – all you have to do is call 520.800.3554 to schedule, and we'll take care of the rest. Isn't that easier than bringing your RV down to the shop, especially when it's already having brake issues?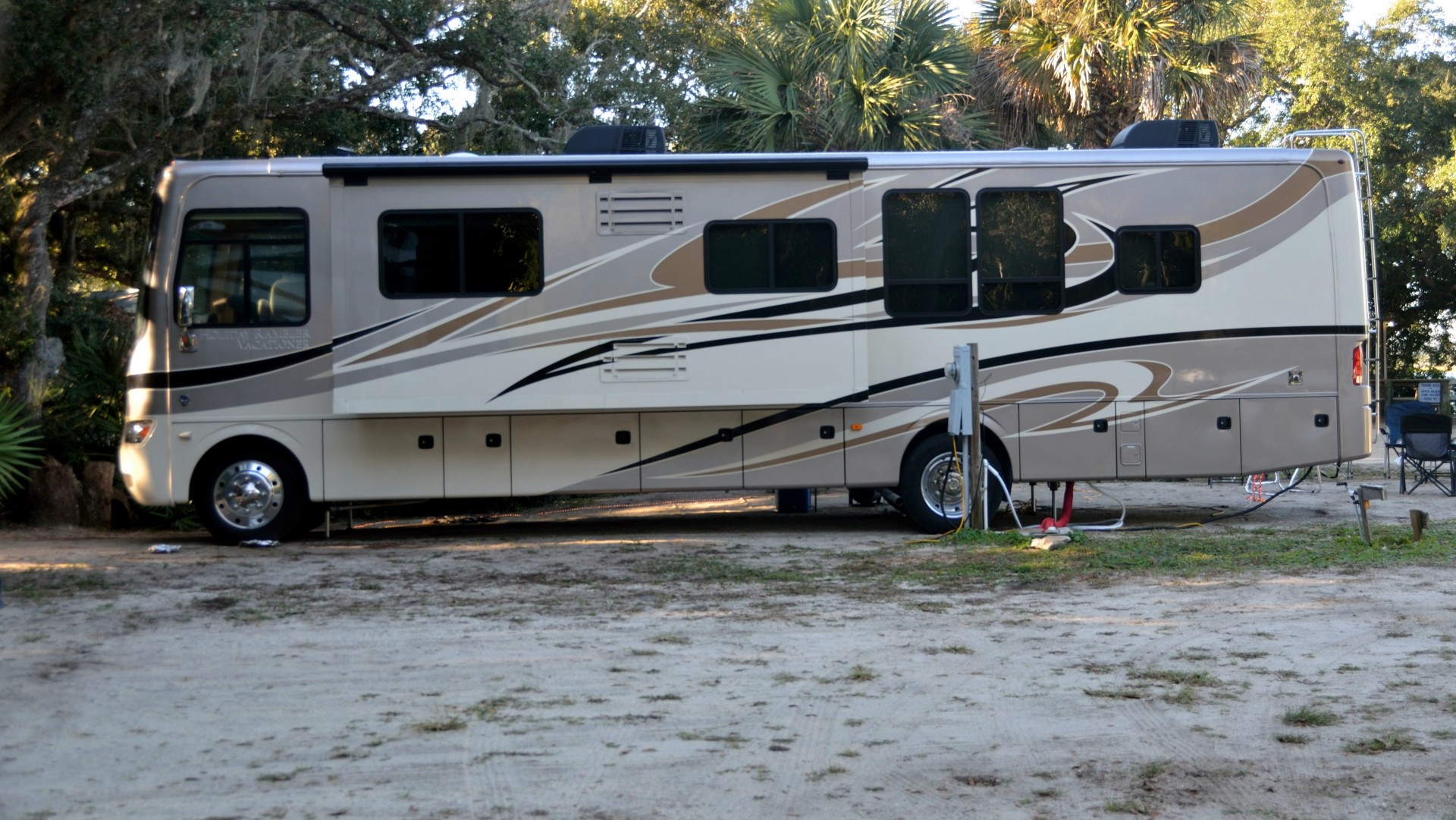 RV Brake Service – Mobile Tucson RV Repair
Our RV brake repair service is completely mobile – that means we come to your location, no matter where you are in Pima or Pinal counties, Arizona, and perform the service there and then. Our expert technicians will come to your location with all of the tools and equipment necessary to make the RV brake repair, and we'll perform the entire service on the same day as often as possible. All you will have to worry about is calling to schedule your service – after that, the rest is in our capable hands. We'll determine what parts are  needed for your service and order them so that we're fully prepared at the time of your service.
Schedule RV Brake Service in Tucson
If you would like to schedule your RV brake service, we encourage you to give us a call at 520.800.3554. Our staff will ask you a few brief questions regarding the make and model of your recreational vehicle as well as your location in or around Tucson, AZ. Then, we'll schedule the time and date of your service, as well as discuss pricing with you to ensure you're able to make a fully informed decision. Once your appointment is on the calendar, all you have to do is wait for the appointed time and your technician will arrive at your location, ready to handle your RV brake service.
Contact T&A Mobile RV Repair Today
Please feel free to give us a call at 520.800.3554 or use the contact form on this page to get in touch with us, even outside of business hours. If you call after hours, please leave a detailed message including the make and model of your RV as well as a description of the service you need, and your contact information. Our staff will reach out to you the following business day and get any additional information needed for your service as well as schedule your appointment.
Many Additional Mobile RV Repair Services
We offer a whole host of RV repair services in and around Tucson, AZ. Please visit our Services page to view the entire list of services we offer – but don't hesitate to ask about something you don't see on the list! If it's related to an RV, there's a good chance we can help.